Latest News
Command & Conquer Generals was the first C&C title powered by GameSpy, that was just over eleven years ago and was the first Commander & Conquer title under the Electronic Arts umbrella! June 1st, 2014 marked the end of an era, GameSpy was permanently shutdown.
Thanks to our fellow commanders at
Gamereplays.org
and
Revora
, I am pleased to announce that
C&C:Online
, the replacement hosting service for the Command and Conquer games affected by the GameSpy shutdown (CCG, ZH, Tiberium Wars, Kane's Wrath, RA3) was recently launched and you can still play online!
All the information you need to sign up and play can be found at the new
C&C:Online
web site. From there, you can find where to download the nifty launcher you will use to get online. You will need an account at
Revora
to log in and play. If you want to use your old GameSpy nick names in C&C 3 Tiberium Wars, Kane's Wrath, Red Alert, you will need to have your ownership verified in the Revora
Member Management
Forum. Read the
Official announcement
at Revora to find all you need to know and more.
Read story →
0 comments
Greeting's Imperials & Republic!
Star Wars: The Old Republic is set in the Star Wars Universe, Over three thousand years before the rise of Darth Vader! You can play as the Empire or the Republic with 4 classes and multiple advanced classes for each side!
Star Wars: The Old Republic
is free to play with the option of becoming a preferred customer with any purchase in the game or a subscription.
Play as a Sith and learn the path to evil, play as a Jedi and join the lightside, or choose one of many other classes and play as you see fit. Want to be an evil smuggler for the Republic? Want to be a lightside Bounty Hunter for the Empire? It's all about the choices you make, do whatever you want, your imagination is the only limit!
Read story →
0 comments
GREETINGS PROGRAMS!TRON 2.0
is the present-day sequel to the 1982 cult film classic that wasa landmark of computerized graphical ingenuity. TRON 2.0, is a story-driven, first-person action game that propels the player into an alternate universe inside a computer. As Jet Bradley (son of the original films hero Alan Bradley) you will combat digital opponents using guns, rods, grenades, missiles, and the iconic TRON disc. Combining the best of the genre with a truly innovative look and breakthrough game play, TRON 2.0 delivers an adventure unlike any other. It will take PC gaming to a new level with intense action, intense and deadly battles, and high-speed light cycle races.
This is a very hard game to find and even more expensive then when it was first released as it's considered a classic, however,
Tron 2.0 is now on Steam and it's only $10!
Read story →
0 comments
Nether
A fast paced first-person urban survival gaming experience unlike any other.
Nether forces players to make quick life-saving decisions in an unforgiving environment. In this post-apocalyptic urban world, death is waiting around every corner, at the top of high-rise buildings, and in the grasp of powerful teleporting creatures known as Nethers.
To navigate this high-tension environment, players must use skill and craft in order to obtain food, weapons, supplies, and other resources necessary to survive in a desolate and dangerous city.
Choose whether or not to team up with others or go at it solo against the Nethers, other players, and unpredictable, treacherous world objectives. In the end, players must decide if they will Prey or Pray.
Read story →
0 comments
Titanfall is a new game just recently announced at E3 2013. It's a FPS game developed by Respawn Entertainment. In
Titanfall
, players compete in six-on-six online multiplayer-only matches set on a war-torn planet, playing as mech-style Titans and their pilots. The game's action is fast-paced: as pilots, players can run along walls and link jumps together parkour-style, as well as employ special abilities such as cloaking; as Titans, players are equipped with more destructive armaments and special protective shields.
Titanfall
was developed by Respawn Entertainment and published by Electronic Arts exclusively for Microsoft Windows, Xbox 360, and Xbox One.
Read story →
0 comments
FREE TO PLAY!
World of Warplanes is a massively multiplayer online game dedicated to the golden era of military aviation. It supplements the legendary World of Tanks game as a new part of the Wargaming.net universe. Teams of 15 players each battle against each other in an unceasing confrontation for air supremacy, but each moment will be remembered for a long time. Flying the "steel birds" from biplanes of the 1930s up to the first jet planes of 1950s, millions of pilots around the world are proving their own superiority.
Read story →
0 comments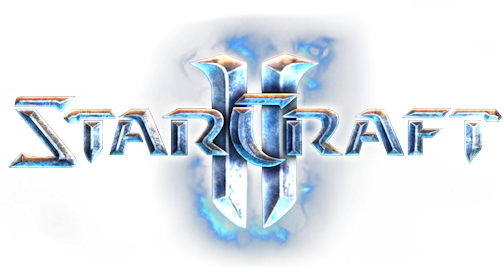 StarCraft II continues the epic saga of the Protoss, Terran, and Zerg. These three distinct and powerful races clash once again in the fast-paced, hard hitting, tightly balanced, competitive real-time strategy sequel to the legendary original.New units and gameplay mechanics further distinguish each race. Several challenge-mode mini-games are included, with focused goals designed to ease players into the basics of multiplayer strategies. In addition to the solo campaign, dozens of multiplayer maps are available for competitive play through Battle.net. From vibrant new 3D-graphics engine with support for dazzling visual effects and massive unit and army sizes, to full map-making and scripting tools to give players incredible freedom in customizing and personalizing their gameplay experience, this wicked sequel is a must for any RTS gamer.
StarCraft II's multiplayer mode is available at no cost
Read story →
0 comments
FREE TO PLAY!
In Star Trek Online, the Star Trek universe appears for the first time on a truly massive scale.
In this free-to-play massively multiplayer online game from Cryptic Studios, each player is the captain of their own individual ship, utilizing any and all officers who have access to a ship, including the player's character.Currently, there are three factions available: Federation; Klingon; and Romulan
Players will have the opportunity to visit iconic locations from the popular Star Trek fiction, reach out to unexplored star systems and make contact with new alien species. With Episode Missions, every moment spent playing Star Trek Online will feel like a new Star Trek episode in which you are the star.
Read story →
0 comments
Articles